My Journey
My name is Anu Mukharji-Gorski.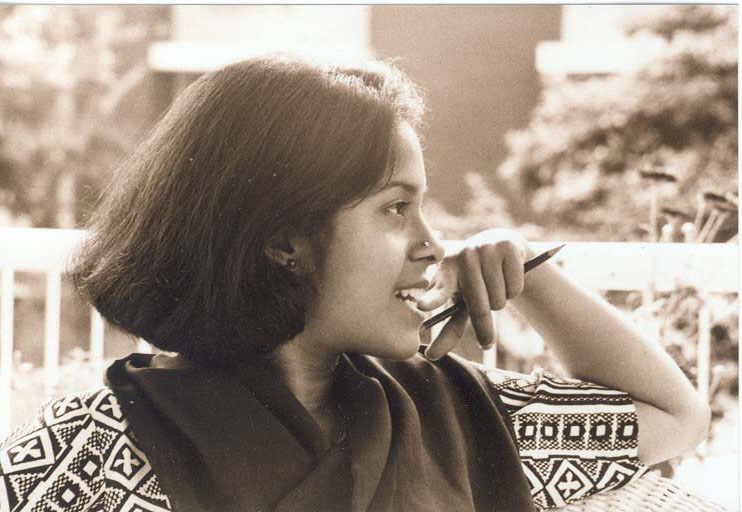 I'm a freelance medical translator living in Germany.

I moved to Germany in 1998 after my M.A. in Translation Studies from the Center of German Studies, Jawaharlal Nehru University .
I gravitated towards medical translations pretty early on. Most of my medical translations were for clinical studies. Suffice it to say, when a few years down the line I was given a prescription for something sounding similar to these drugs ... I chucked the prescription. If there's a gentle alternative and one has the mental energy to find out what is going on, why take the "easy way out" by swallowing a pill with horrendous side effects.

In treating my family I was also naturopathically inclined. Over the years we had become a common occurence at our Ear, Nose, Throat specialist's practice. An outing covered by the generous German medical insurance system. This was a "normal" ENT-specialist who would prescribe my children homeopathic remedies. Though he was not a trained homeopath and only used over-the-counter remedy mixtures, the effects of the "little white balls" was often immediate.

One of our first visits was for my one-year old daughter. I don't know that it's possible to trick a one-year old with a earache into believing she's getting a placebo. Having screamed with pain through the night every time a wave of pain would hit her, she was a happy bunny after Pulsatilla.

At some point I started looking for a way to train myself in homeopathy and found the NESH School of Homeopathy. Apparently if 40 homeopaths who'd trained with this method were put into a room to diagnose a particular case, they were not going to come up with 39 remedies, so to speak. Exactly what I'd been looking for.

When NESH opened up their courses to the world, offering online courses due to COVID restrictions, it was as though all the threads were coming together. So that's where I'm at at the moment. Translating, training for accredition as a Naturopath in Germany and studying Homeopathy.
A detailed CV is available upon request.